Well you got us all sending in new Mario content ideas (Tron world!), but what kind of content do you think Zelda should do instead of just rehashing the classic Zelda games (or rehashing OoT)? We know what kind of gameplay it should do, as you've written it in previous posts, but as for the content, it should get more ideas than just a fire temple, forest, temple, wind temple, water temple, ice temple, and dark temple (aside from them not being just for puzzles).
What about a clock tower temple? We've seen them in enough Castlevania games (which I guess could also work in a Mario game), so what about such a place as a Zelda dungeon? And NO PUZZLES (just repeating that). Instead, jumping and fighting on moving gears would add more complexity and danger to the place (or extra ways to beat enemies if you can knock them off).
One game could also do Chrono Trigger style time travel (I actually think a proper Zelda game could be set in Hyrule's equivalent of our present, and still make more sense than an Aonuma zelda).
Zelda is a traditional fantasy game. What Zelda needs is more traditional fantasy. It is thanks to Aonuma that Zelda got polluted with all sorts of crap that doesn't make sense such as trains. I don't think Aonuma has ever read a fantasy book.Zelda needs to get back to more traditional fantasy. Did you see the nasty depiction of Zelda in Wii U's Nintendo Land? Why does Nintendo keep doing this shit? Don't they realize why Wind Waker was so hated? People want traditional fantasy, not wacky Japanese interpretations."But traditional fantasy is western…" This actually isn't true. What we think of traditional fantasy is Asian. The origin seems to come from India with their myths. Scholars know that The Odyssey is a revision to an Indian epic. There's a reason why the Japanese feel as comfortable with a knight with a sword and shield slaying dragons as everywhere else in the world. Fantasy is universal. But Aonuma-crazy-ways are distinctly Japanese and not even the Japanese like it.
What is the difference between Classic Zelda and Aonuma Zelda? Classic Zelda was more traditional fantasy. There were no crazy machines. There was magic. There were evil knights. There were dragons. There were no trains.
People felt VERY COMFORTABLE with the content of Classic Zelda. But I feel extremely UNCOMFORTABLE with the content of Modern Zelda.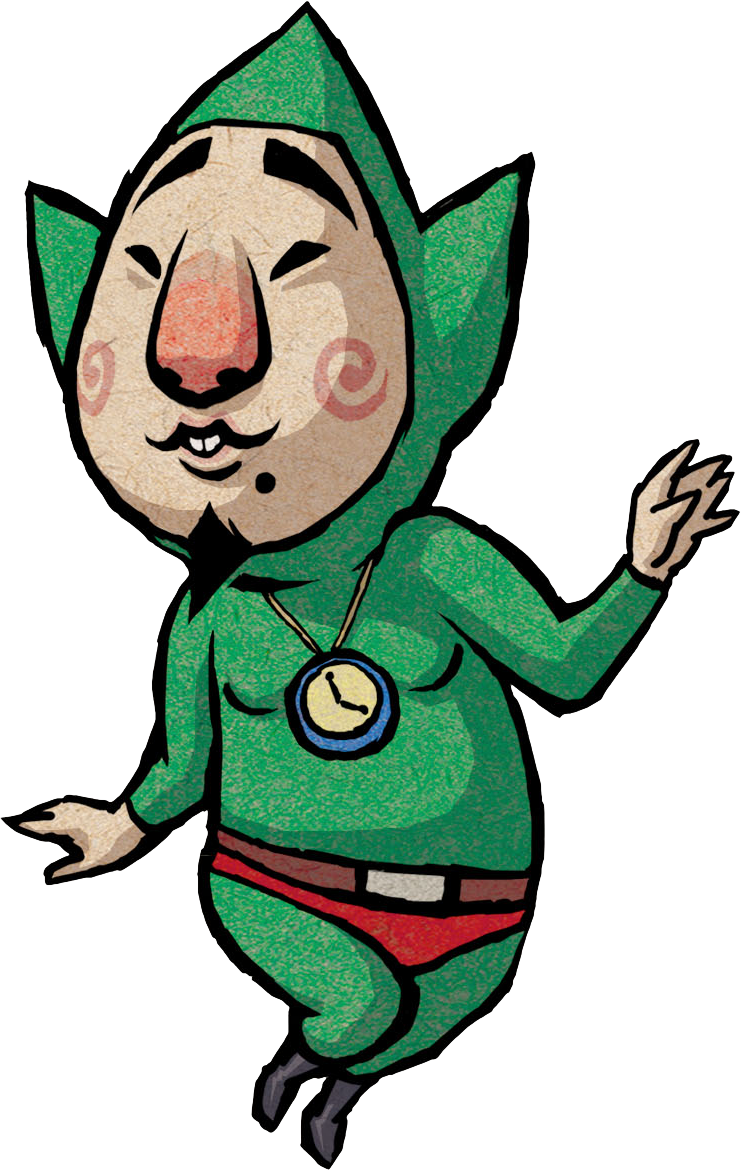 VERY uncomfortable.