https://www.pcgamer.com/indie-veterans-on-the-state-of-indie-games-on-nintendo-switch-versus-steam/

Interesting article. Apparently, though it's still the biggest source of revenue, Steam is becoming less popular among indies. Switch, since it is less crowded with games, and since Nintendo does not allow the sort of garbage Valve does (endless gluts of anime girl visual novels and cheap Unity games made in 5 minutes). It's a better place if a dev wants some exposure.
Switch gamers are not the 'AAA Game Industry tools' that saturate Xbox and PlayStation platforms. If you did an IQ test on the platforms, I would guarantee you that last place IQ would be the Xbox and PlayStation platform gamers. PC gamer would likely have the highest IQ.
Indie games do not have the advantages of AAA Game Industry with 'big cinematics' and shit like that. What they do have is the ability to pool from classic 8-bit and 16-bit gameplay for the bulk of their games.
Where are the players who love 8-bit and 16-bit gameplay? Well, they are on all platforms. But there is one platform where they are most concentrated: the Nintendo platform.
It is why Sonic games sell best on Nintendo platforms. Genesis fans have more in common with a Nintendo fan than a Xbox/PlayStation "Game Industry is rad dude! Check out this week's hype, duuuude!" fan.
The difference between the indie market and the AAA Game Industry market is that the competition between indie games is not based off of graphics, cinematics, and marketing. (There is some marketing for indies, but it is nothing like a Game Industry game.)
Indie games have to be smart and extremely competitive in enjoyment consistency to win in the market. It resembles the earlier days of gaming. The Game Industry's response to competition is to throw bigger budgets at it for more graphics, more hype, etc. so the competition goes away.
The indies are the mammals. The Game Industry are the dinosaurs getting more and more bloated.
All that has happened before.
Once upon a time, the big Game Industry companies were Nintendo and Sega. A few indie game companies squeezed out a few games on their systems. Others took to mail to distribute their games.
Indie game company: Silicon and Synapse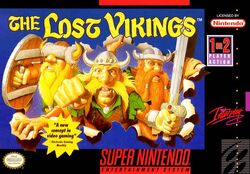 Today, you know Silicon and Synapse as Blizzard Entertainment.
What about the company that made these following games?
Above: I love that music!
This mail order company is Epic who now makes games like Gears of War and provides the Unreal engine that forms the infrastructure for the Game Industry.
There is no difference from Indie games and 'big company' games of today except one has a future and the other does not.
I'm pleased that Nintendo does not see indie games as 'second class games' because my dollars are just as equal to any other dollar. If an indie game gets my dollars, those are the same dollars that are not going to big industry games or other form of entertainment.
Now if we can get more of these indie games to put out physical releases, all will be well.
The article says this is the calm before the storm of the bigger companies getting in. This may be true. It will take a couple of years for the bigger companies to get in. 2019 may be the start of the AAA Game Industry putting in their shit onto the Switch. However, I think most of the gamers won't buy their shit. They'll buy the good shit like Skyrim and Doom, but they won't buy the over-hyped crap that PS/Xbox gamers seem to gorge on. Then they will moan, "Third parties can't sell on Nintendo platforms," while indie developers rake in the money and laugh.