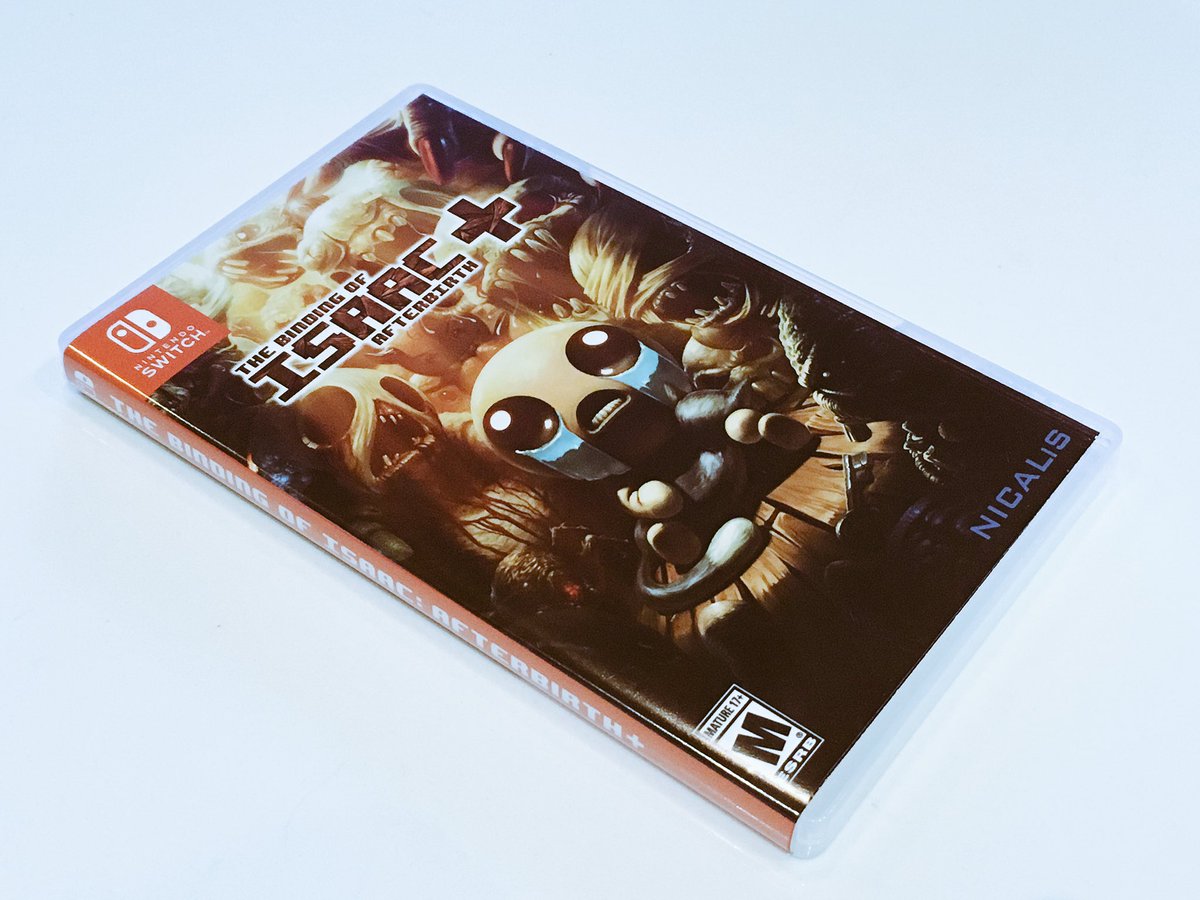 At the last second, I pre-ordered Binding of Isaac from a nearby Best Buy. Got the manual, stickers, reversible cover, etc. for $40. Love the manual as it is identical to Legend of Zelda's manual.
How does the game play? It plays well. I had the ORIGINAL BiS on the PC when it was still a flash game (and you had to play with keyboard, ewwwww). Twin sticks really makes this game come alive as well as the rebirth (being reprogrammed out of flash). Got to third floor on my first run and died on boss. This is one of those games you buy that has a long, long, digestion. You do not play it and never touch it like Western AAA games. You buy it, play some, and do that over years.
In other words, Binding of Isaac will get you more playtime than Zelda Breath of the Wild. But BoW "Wow!" playtime is all up front. BiS will be more spread out.
BiS has grotesque visuals and terrible, terrible story. But you know what? Visuals and story has never mattered in a video game. It doesn't stop me from playing 8 bit classics. Even if someone put in grotesque visuals and story, it doesn't matter as that doesn't affect the game experience oddly. The music is good. The sound effects are interesting. Gameplay is fantastic.
BiS is $40 both in physical, digital, and on PC. If you like 2d gameplay (though rogue with randomized levels and one death game overs) like Legend of Zelda dungeons, this might be up your alley. 2d gameplay > 3d gameplay for me!